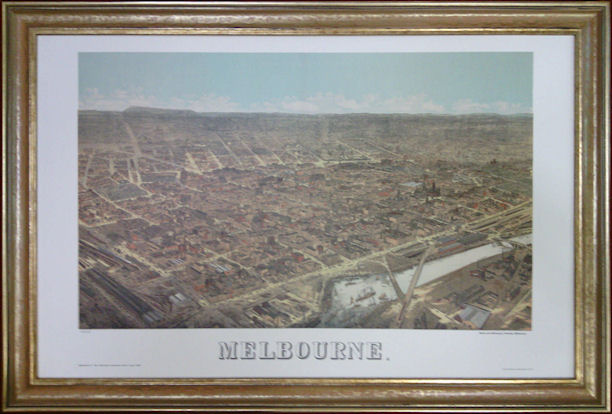 This is a stunning Melbourne aerial view showing the historical development of the 1880's era. It is a beautiful reminder of our wonderful past and development.

The glorious buildings and churches are featured beyond the thriving port and railway lines, already indicating the prosperity of our marvellous city.

This item is 114 cm wide x 79 cm high x 3 cm thick and weighs 5 kg unpacked. This limited edition is perfectly framed to complement this historic and informative image with a 7cm wide gold leaf frame of timber construction to suit the era.

Suitable for any home or enterprise to create an impression of wonderment, and conversation. Protected with 2 mm thick glass and ready to hang.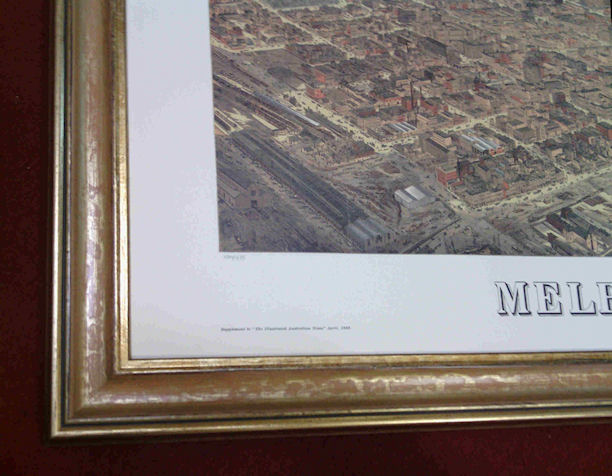 Corner Detail to show the Quality of the Frame





It comes with a Certificate Of Authenticity (COA) attesting to its provenance
and its rarity of a maximum total of 475 units sold worldwide to protect your investment




Normal price is $650 but for this month of June only, a special discounted price of only $469 will apply.